Something came up on the way to
Tanegashima
.
Today I will start reviewing a book on Japan's use of firearms. However, it won't be Lidin's book on the introduction of guns by Europeans in 1543. I will get to that, but I've decided to do this first, as the book in question is somewhat of a precursor to Lidin's work--one that sadly, some people think actually has academic validity.
The subject of Noel Perrin's
Giving Up The Gun: Japan's Reversion to the Sword, 1543-1879
came up over on the
Samurai Archives discussion board
, and there was one particular discussant who was unsatisfied with every criticism thrown at the book. When told why it was not a book to recommend, he asked if those saying so had read it; when told yes, he asked for us to show him what was wrong with it. When two academic reviews by respected Japan-focused historians (Conrad Totman in the
Journal of Asian Studies
, May 1980, and David Waterhouse in
Monumenta Nipponica
, Winter 1979) were posted in their entirety, the defender countered by saying "does having a PhD make them special?" (The answer, obviously, is no, as Perrin also had a PhD and taught--English literature--at Dartmouth. What makes Totman and Waterhouse "special" is that they are experts in the field of Japanese history. Which apparently was enough for Perrin himself to use Waterhouse as one of his sources...) Since no one was going line by line through Perrin's book, it was not good enough for this individual to accept it as valid criticism.
And so, I will be going through breaking down the entire thing, cover to cover. It's the least I can do, since Perrin's zealous defender saw fit to mail me a copy of it. I've read it before--three times, in fact, the most recent being during my research at the University of Hawai'i. However, since I can't quote it line by line, it wasn't good enough for me to merely give my opinion. I'm sure that what I write here will be discounted on some other rationale, so, as I said, this review is not to convince one man. No, were it as simple as that I'd simply pick a few quotes from the book, post them on the discussion board with an explanation of how they are incorrect, and be done with it.
However, I've been inspired by
this review
over at the Society for Military History blog by Bret Holman, dissecting a recent book which attempts to rationalize Mussolini. As Holman writes:
I recently came across what appear to be two bad books from what are two good publishers. There's nothing particularly unusual about that — these things happen, a lot of books get published on military history and they can't all be good. But it turns out that the author of these books is even more questionable than the content. I worry that, having got this far and established a track record, he will be able keep convincing publishers to look favourably upon his work.
Unfortunately, Perrin wrote his book in 1979; the vision Holman has for the book he looks at has already come true for Perrin. Not that my writing a blog post will do anything about this. It's hardly like because I post my thoughts here, suddenly Perrin's book will burst into flames and be erased from the collective consciousness. But things have to start somewhere--and if I can put my thoughts down here, then when I come across someone in the future who buys into the fantasy, it will be all the easier to point out Perrin's flaws.
But I'm putting the cart before the horse--before I can roundly condemn this book, I suppose I must start evaluating it. So, let's begin with the description on the inside cover of the jacket.
There is an old saying "You can't turn back the hands of the clock." This conclusion, often applied to technology, has a ring of finality about it. After all, was there ever a time when technology was turned back? The answer is "Yes--Japan 1543-1879." During this period, Japan prohibited all manufacture of firearms and gunpowder. And it wasn't that the Japanese never learned how; they were extremely proficient in the use of guns. It was just that somehow guns did not sit well with the culture--and for once, it was decided to put culture first.

This is an altogether fascinating book, fascinating because Noel Perrin is a consistently good storyteller and because this story has few parallels in modern history.

Noel Perrin is a teacher, writer, and farmer. He was a Guggenheim Fellow and a Fulbright Professor at Warsaw University, Poland, in 1970, and is currently Professor of English at Dartmouth University. He has written four previous books. For the past fifteen years, he has subsisted handily on a Vermont farm.
From the first paragraph, we can see three things:
1. The author (or, rather, the publisher) states that Japan
prohibited all manufacture of firearms and gunpowder from 1543 to 1879
.
2. It is asserted that it was not lack of knowhow, but choice, because the Japanese at one point knew well how to use guns. Considering they were introduced by the Portuguese in 1543, and Point #1 says they were banned from 1543 to 1879, that must have been a very small interval of proficiency indeed.
3. Guns didn't fit in with Japanese culture, and "culture" won out over efficient means of killing mass numbers of the enemy on the battlefield.
Let's remember these for later.
Next, we learn that Perrin is a "good storyteller"--high praise, I guess? Is this a story, or is this a book on history? Hmm.
Actually, it is--when you get further into the book's argument. But we'll leave that for the moment.
Incidentally, the jacket design is by Sheryl White. Apparently, in Sheryl's mind, Japanese dressed as big amorphous blobs, with faces that look like current internet memes. Maybe the samurai has a "true story, bro!"
Opening to the dedication, we see the following:
For Mishima Yukio, no pacifist, but a long-time hater of guns.
So, he's dedicated his book to a right-wing extremist who attempted to overthrow the Japanese government by enlisting the aid of the Self Defense Force, and ritualistically disemboweled himself when that failed. Sure, he was also an author and at one time dated the current Empress Michiko, but the choice of dedication is hardly inspiring confidence in Perrin's research at this point. And we haven't even gotten to the table of contents.
Next, we have three quotes:

Alas! Can we ring the bell backwards? Can we unlearn the arts that pretend to civilize and then burn the world? There is a march of science; but who shall beat the drums for its retreat?
--Charles Lamb

You can't turn back the hands of the clock.
-- Erle Stanley Gardner

I am not of course suggesting any reform; for we can no more go back from poison [gas] to the gun than we can go back from the gun to the sword.
-- Lord Dunsany.
If this is a book about the Japanese use of guns, one would be hard-pressed to see it at this point. So far, the theme is one of technological advance, and whether or not it can be altered. But I've been told that isn't what this book is about by an ardent defender of the book, so....
FOREWORD

This book tells the story of an almost unknown incident in history. A civilized country, possessing high technology, voluntarily chose to give up an advanced military weapon and to return to a more primitive one. It chose to do this, and it succeeded. There is no exact analogy to the world's present dilemma about nuclear weapons, but there is enough of one so that the story deserves to be far better known.
I'm interested, as we go further, to see what documents he finds that contain evidence of a decision to choose to give up guns. Did the Tokugawa Shogun confer with his council of elders, and he was able to get a copy of the meeting minutes? Also, let's note that the "world's present dilemma about nuclear weapons" is in the first paragraph of the foreword.
To follow the story, the reader needs to know a very little bit of Japanese history.
Yet if the reader knows more than a very little bit, he or she will realize Perrin does not.
Perrin concludes a fanciful and grandiose description of Japanese society, in European terms (They had knights and chivalry and stuff!), with "it [Japanese society] did not have guns." and a footnote, in which he says "Purists will object to this statement." Yes, since as his footnote points out, Japanese were familiar with gunpowder weapons well before 1543. The Mongols used primitive bombs and rockets, called the same word--teppo (not "tetsuho" as Perrin says, which is an incorrect reading)--just like the arquebus that appeared later. "Modern" guns may have been introduced as early as the 1460s, by a Ryukyuan official in Kyoto who shot one off as part of a procession, or in 1510, when a "teppo" was presented to the Hojo daimyo in the Kanto area. But, Perrin tells us, Stephen Turnbull says that the Portuguese brought the first "real firearms". Oh, Dr. T says so! It must be true!! My feelings on Turnbull aside, what this footnote ignores is that the question of the first gun is unimportant--what the Portuguese brought in 1543 was the knowledge of how to make guns and gunpowder for them, which enabled large-scale production (and trade).
Guns arrived in 1543, Perrin writes, and they were widely adopted and used for the next 100 years. But didn't the jacket say they were banned from 1543 on? Perrin needs better jacket editors, I guess. Next he goes on a bit about the history of the Europeans in Japan, with the Portuguese and Spanish being kicked out for allegedly trying to conquer Japan, and then the Dutch being confined to "Deshima" (Dejima), and so therefore not able to observe what was going on in the country...to include not "what happened about guns." (p. X)
Perrin next summarizes the Sengoku period, which is simple enough--warring states warred. What bothers me (p. xi) is his footnote to explain Japanese naming conventions:
*These names are backward by Western standards. In Japan, until 1868, the family name came first, and what we call the first name came last. Odo, Toyotomi, and Tokugawa are surnames; Nobunaga, Hideyoshi, and Ieyasu are first names. Since 1868 there has been a gradual though never complete conversion to Western name-order. Japanese first and last names looking much alike to Western eyes, the possibilities for confusion are numerous.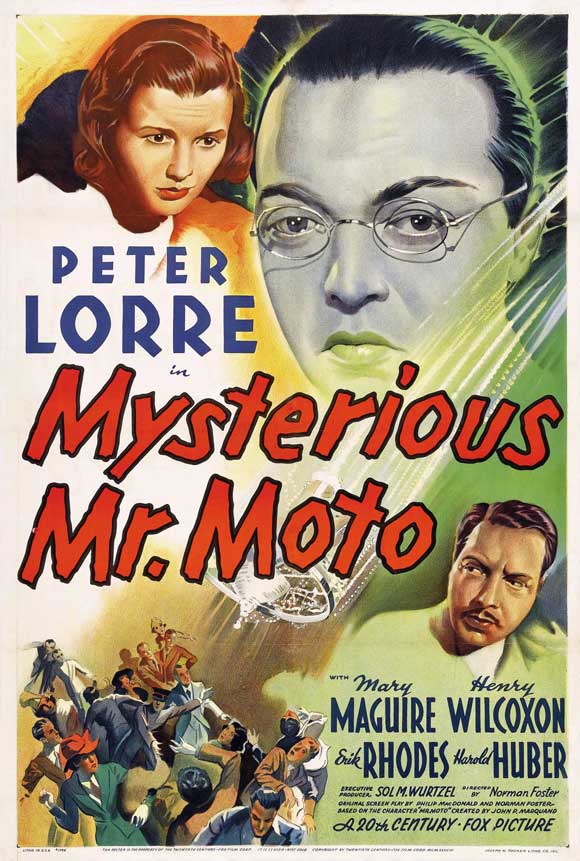 Those inscrutable Asians and their backwards names!!
Confusion for
WHOM
? Only for Perrin, as far as I can tell. His first sentence here is rather demeaning--are Western name standards at some higher end of a name-development spectrum, and Japanese names (or any other of the many cultures that use family name first, such as the Chinese) are "backwards" and therefore less developed? I realize he's trying to say they are in reverse order, but his words betray his ignorance. "Odo" is a misspelling of "Oda". And if the Japanese have gradually converted to a Western name order, they have gone about it very gradually indeed, as in my near decade of working in Japan, the only time I ever saw Japanese people give their names in "Western" order was when they were speaking to Westerners in English, and even then that was only occasionally. There is no "conversion" to using "Western" name order. The only time one would see Japanese give their names regularly as "given name, family name" is when publishing books or articles in English. Perrin's last sentence takes the cake though. "Oh, Japanese names are so
confusing
!" Well, no--not if you have studied Japanese and spent time around Japanese people. The names are no more difficult to decipher than American or European or any other name, if you take the time to learn. They're actually pretty consistent in the conventions for family names and given names. All this paragraph tells me is that Perrin is woefully ignorant of basic cultural facts. And yet, he wants to comment on Japanese "culture".
That's it for Part I. Yes, I haven't even gotten into the book yet. We'll get to that, tomorrow I hope. A Perrin apologist would likely consider my criticisms to this point unfair for not getting to the actual text. My response: if I have this much to be critical about already, can there be high hopes for the text? We shall see.